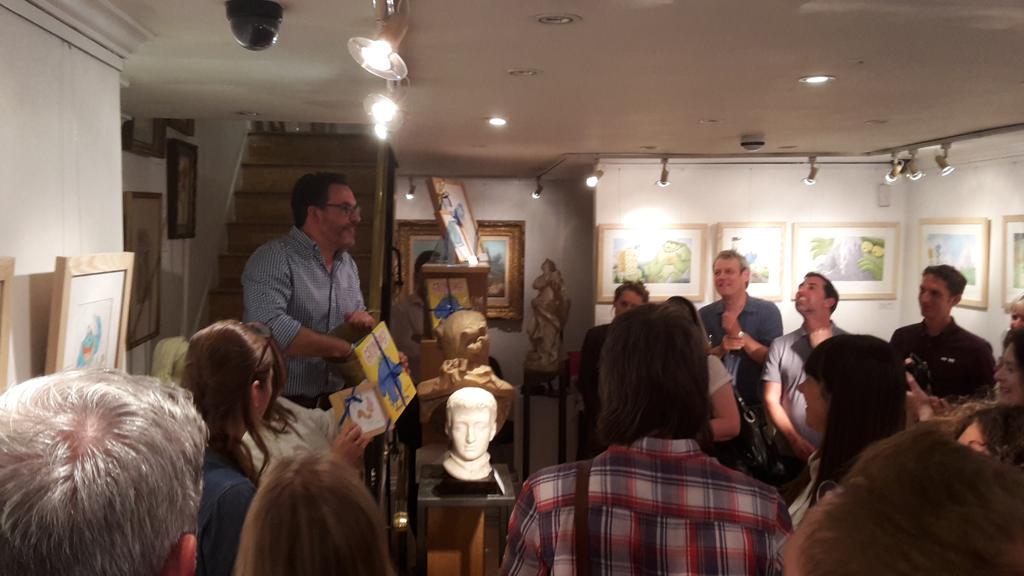 Grumbug - Templar

Last week was a very busy one for us at Templar HQ! On Tuesday 7th July we celebrated the official launch of Adam Stower's Grumbug, his hilarious and gloriously illustrated follow up to The Troll and the Oliver.
Organised in conjunction with Arena Illustration, the launch was held at The Illustration Cupboard, Bury Street and guests included Axel Scheffler, Jonny Duddle, Caroline Horn from the Reading Zone and John Mclay from Bath Festival.
The walls were adorned with original artwork from both the Troll and the Oliver and Grumbug, all of which was on sale on the night. We had also organised a raffle in which three lucky winners had the chance to win signed copies of both books, and pieces of original artwork!
It wouldn't have quite been a true Grumbug launch without Troll and Grumbug cupcakes direct from Trolliver's Café and the most fabulous – and enormous! – carrot cake to satisfy even the hungriest of trolls!

William Heads to Hollywood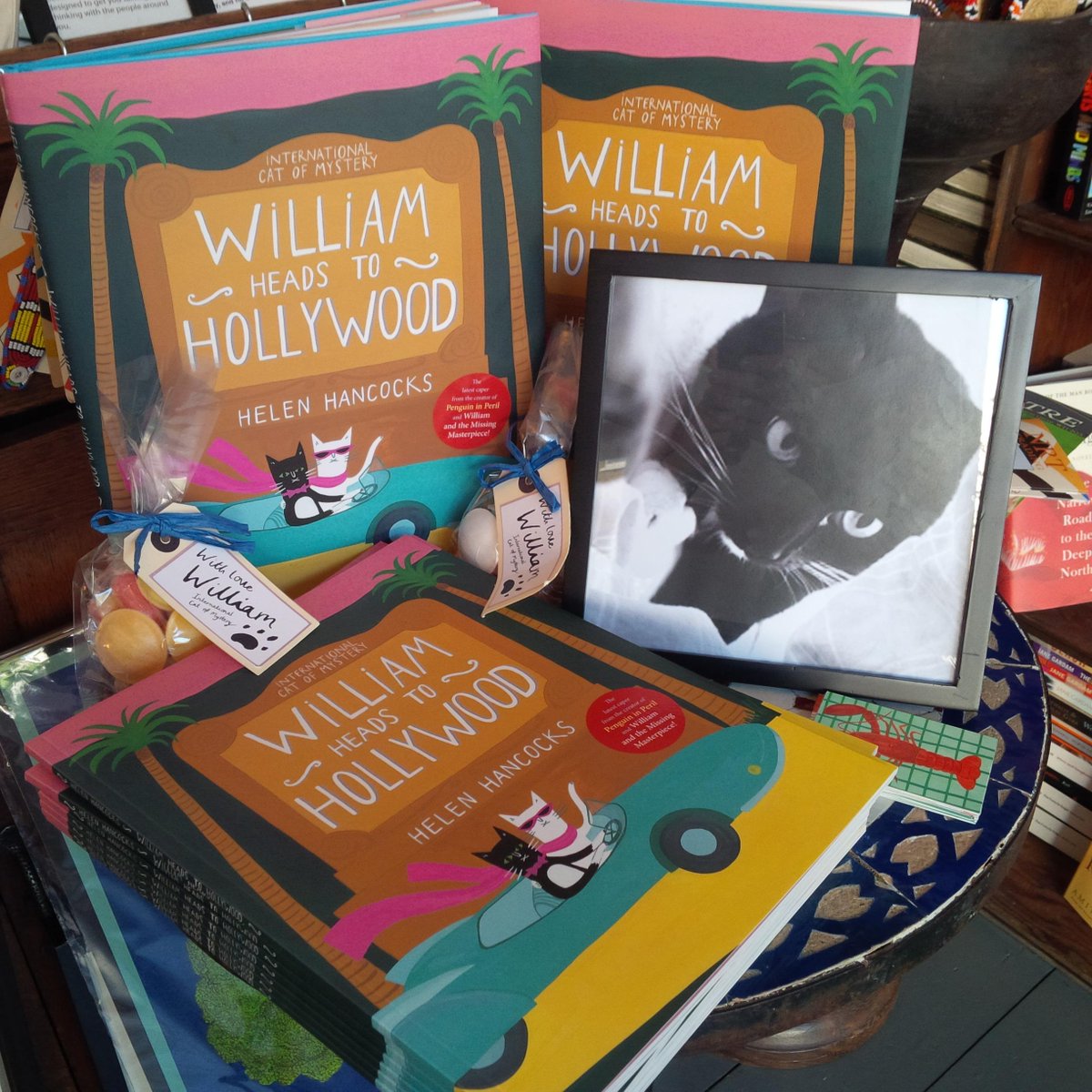 On Thursday 9th July, the Templar team braved the tube strike and ventured across London to Notting Hill to celebrate the launch of Helen Hancock's latest book, William Heads to Hollywood, at the fabulous Book and Kitchen.
Sadly, William couldn't tear himself away from the lure of Hollywood so we had to make-do with a cardboard cut-out and black and white framed photograph! He missed out though, as Helen Hancocks arrived armed with sugar mice and baked treats, courtesy of her cousin Kate. Among them were William themed orange spice biscuits and an incredible multi-coloured tiered cake – worthy of the most glamorous Hollywood party! We then arrived with strange flavoured popcorn and pick 'n' mix style goody bags.
Book and Kitchen was transformed for the night to celebrate the release of the new book and everywhere you looked there were William posters, artwork or stickers. Three lucky fans also won tickets to the launch – a chance to meet Helen and get a signed copy of her new book. We also had author and illustrator Yuval Zommer in attendance as well as Helen's agent, Louise Lamont. Despite the travel complications, it was a wonderful event with books and cakes aplenty – a wonderful time was had by all!